Its JCK Time - Prepare For the Hunt! Closeouts At JCK 2016, And the New JIS Exchange. Our Entire Flyer Is Now Available
We have many of our tried and tested price points including Bridals (with centers): 0.75 ctws starting at $529 and 1.00 ctws at $599. Fashion product: 0.50 ctws starting at $199, 1.00 ctws at $399 and 2.00 ctws at $549. This year we have an entire assortment of Classic Bands, 14k 1.00 ctw (GH, SI) at $699! Not to mention Inexpensive Color Stone Jewelry ($75), Dazzling Diamonds ($129), Heavy Mens Rings $299 to $499, Bracelets at unbeatable prices and plenty of Special Patented Product and well Recognized Designers! Make sure to visit BOTH of our locations Mandalay Bay Booth B40155 as well as JIS Exchange Tropicana Booth 1272.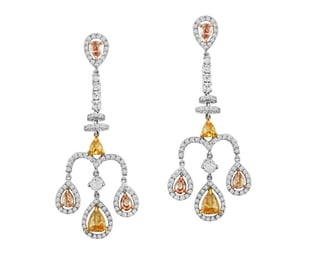 Breaking News! Make sure to stop by and see Unique Natural Fancy Color Diamond jewelry pieces at prices a fraction of the manufactured cost (very limited supply) Prices $499 to $11,500.